Residential

Design

Each home describes a record of people residing there. It is an impression of an individual or a family living there. It is an indispensable part in one's life. A house is the place where an individual loosens up continually. As such, we have homes that effect you, your personality. We cause homes which to bring you concordance and inspirational tones.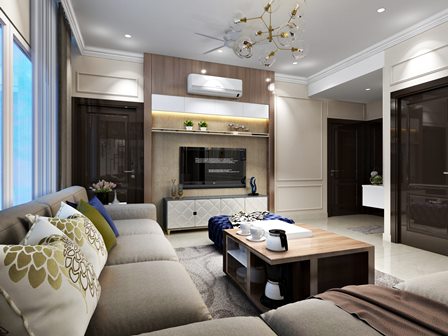 Commercial

Design

Decision Designs, Finest Materials, Best Delivery Timelines - Space Makeovers with Vintech Interiors, have never been less difficult. Business inside arrangement expects an imperative part in the achievement of any business… but what is it unequivocally? That is what we attempt to make for you.
Meet & Agree

Idea & Concept

Design & Create

Build & Install
We meet Face to face to talk about project objectives, plan needs, financial plan, timetable and expense structure. We work with your vision and build up a complete arrangement that is time and budget sensitive. Specialized and administrative requirements are tended to in the start of the plan cycle to stay away from shocks prompting costly deferrals and misfortunes.
Before to making another plan or redesigning your present working environment, you need to know where your furniture will go and how precisely you will use your space. Compass works with your team to decide the association your needs. At that point our specialists work to make and execute a modified space plan including 3D inside renderings. The planner takes starting field estimations, photos and records explicit necessities and prerequisites the customer has for his/her venture. The architect at that point starts fundamental space plans and two-dimensional plan idea studies and outlines incorporating the customer's needs.
Development is taken care of by our skilled experts, regardless of whether we continue in-house or decide to sub-contract. We stay up with the latest on the most up to date innovation and industry principles to assist and develop the development interaction. At last, we volunteer to keep you refreshed on development progress during each progression of the activity. Openness is absolutely vital for guarantee you're never in obscurity about how your plan objectives are completing during the structure stage.
At the point when you work with us, have confidence that we'll deal with the undertaking the executives parts of the development. We must ensure everything is finished by the plan plans we spread out during the discussion stage.

Whenever handover is finished, our customer relations group gives a solitary resource for every single last issue. The getting comfortable period gives time to you to distinguish any further things that need settling, and we stay with you all through this stage to guarantee that the space is working for you the manner in which you need it to.
Difficult work done by the group. Great coordination with colleagues.
"Decent Human Beings "

Laxman

Patna
The Interior group did truly incredible work. Despite the fact that there were a few hiccups, the group truly oversaw well to finish practically everything in the group. The inside group was a lot of patient and noteworthy. I would by and by " MANISH Sir & PRAMOD " taking things easily. I would truly see the value in earnestly the whole group and want you to enjoy all that life has to offer and progress in later undertakings.

Bharath

Hyderabad
All the above works are finished with full fulfillment and 100 percent work total. Exceptionally supportive and inventive brain staff and steady employment. Done by the vintech insides with full lowliness and appreciatively.
" I thank you for the whole work coming out. "

Alim

Goa
Worked with legitimate consideration of recently given gear resembles Glass safeguard, Wall Mounted safeguard. They have great and specialized information on the work. Begun of finished on schedule. The work was precise time well.
The group is cordial. "100 % work gotten along admirably "

Vinita

Mumbai
Work finished great help, suppliers calculable.

Sanjay

Jamshedpur
Everything work is finished with full fulfillment.

Anand

Kadapa, Hyderabad
Everything work done precisely according to rules PVC board work done and more administrations additionally done by vintech insides.

Tejas Sinha

Nashik
Your group was truly diligent and furthermore very easy to use. They strolled the three day weekend right to finish the work. We as a watcher, appreciate their work and they complete everything.
" 100 percent fulfillment work. "

Virat Teja

Vizianagaram